PyroGenesis Canada Inc. is a leader in the design, development, manufacture and commercialization of advanced plasma processes. We provide engineering and manufacturing expertise, cutting-edge contract research, as well as turnkey process equipment packages to the defense, metallurgical, mining, additive manufacturing (including 3D printing), oil & gas, and environmental industries. With a team of experienced engineers, scientists and technicians working out of our Montreal office and our 3,800 m2 and 2,940 m2 manufacturing facilities, PyroGenesis maintains its competitive advantage by remaining at the forefront of technology development and commercialization. Our core competencies allow PyroGenesis to lead the way in providing innovative plasma torches, plasma waste processes, high-temperature metallurgical processes, and engineering services to the global marketplace. Our operations are ISO 9001:2015 and AS9100D certified, having been ISO certified since 1997. PyroGenesis is a publicly-traded Canadian company listed on the Toronto Stock Exchange  (Ticker Symbol: PYR), and on NASDAQ (Ticker Symbol: PYR).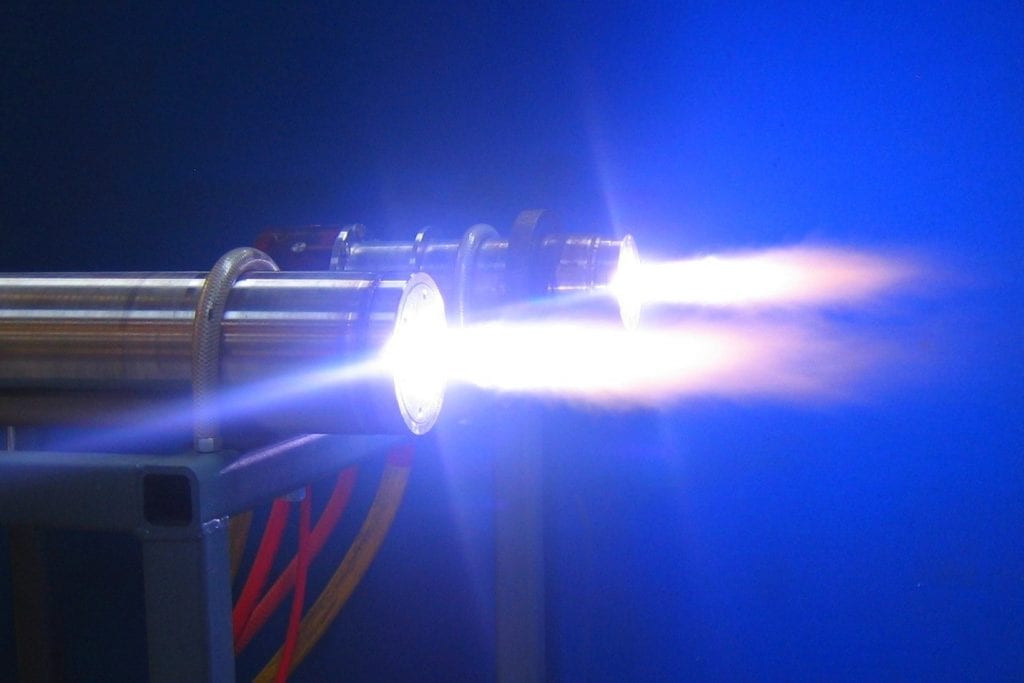 Plasma typically consists of a mixture of ionized species, electrons and neutral particles. The sun is made up of plasma with surface temperature reaching 5,500 degrees Celcius. In nature, we can observe plasma in lightning strikes and with the Northern Lights (Aurora Borealis). Examples of man-made plasma include the light produced by a neon tube, as well as plasma cutting systems used to slice through metal. The thermal plasmas used by PyroGenesis can easily reach temperatures in excess of 5,500 degrees Celsius, comparable to what can be observed at the surface of the sun.
At PyroGenesis, we harness the unique properties of thermal plasma to melt and transform wire into powders, to convert waste into energy, to convert quartz into silicon, and to breakdown waste into its most simple elements.